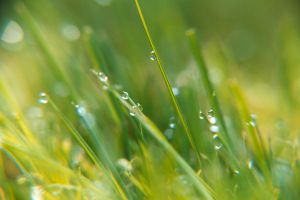 Psychoanalytic therapy respects the uniqueness of each person and their needs and aspirations.
Psychoanalytic psychotherapy and psychodynamic counselling involve working with present experience in the session and how this relates to our experiences of relationship and developmental issues. The therapeutic setting allows insight to be gained into relationships with others as well as anxiety and inner conflict. Gradually unravelling the unconscious meaning of behaviour and symptoms may lead to deeper levels of growth and change, rather than simply giving advice or coping strategies.
This exploration of our internal world can deepen self-knowledge and allow us to face and accept past trauma and our own responses to it.
We often feel very supported as well as challenged by therapy. The therapeutic setting can gradually allow us to loosen rigid patterns and defences and to move forward and develop emotionally and psychologically.
Psychodynamic counselling may be short-term to address a specific area or issue or it can develop into ongoing psychotherapeutic work to help shift longstanding patterns of behaviour, possibly involving more frequent sessions to explore the self at depth.
Research evidence supporting the effectiveness and lasting benefits gained through psychodynamic therapy is analysed in a paper by J. Shedler in the American Psychologist (Feb/Mar 2010).
To view this click here.
In 2015, research evidence was published in World Psychiatry from the Tavistock Adult Depression Study showing the efficacy and benefits of long-term psychoanalytic psychotherapy for patients suffering from chronic depression, in a comparison to treatments offered in the NHS such as antidepressants, short term counselling and cognitive behavioural treatment. To view a summary click here.
Couples therapy
Couples may come for therapy because they feel unhappy with aspects of the relationship.
These may include -
Communication problems and arguments
Issues around separation or divorce
Family problems
Commitment issues or affairs
Sexual or fertility difficulties
Depression or illness
Life changes
Couples therapy can help you to work through issues and learn new ways of relating together with a therapist experienced with relationships. Sessions may be arranged weekly or as negotiated.